It starts weeks, even months out. A crescendo of anxiety that is fueled by the investment we all have in competition. It is minor at first, and certainly proportional to the distance we are from competition and the level of importance we are placing on the competition itself. However, I think it is safe to say that it exists at all levels and for all parties involved from coach, to athlete, to training partner.

In my own personal experience as a coach I believe this starts to intensify at about four weeks out. This is the point where "the hard part" is just about over. Meaning, the work that will make the athlete stronger and better is about to transition into the application phase of training, scientifically referred to as peaking. At this point, the changes you can make to a program severely diminish and continue to approach zero as the day of competition approaches. For me, this feeling is daunting and serves as the lion's share of motivation behind developing a program and effectively supporting each athlete.
Just as the athlete's physical capacity peaks, so does the stress, emotion, and anxiety I have just described. And I am not describing this experience to say it is all bad, this is more a recognition of and a commentary on the fact that the expectation and memory of competition can be romantic however, while we are "in it" competition can be brutal. To name a few, coaches and athletes experience stress related to making weight, traveling, funding competition, not sleeping in their own bed, being away from family and that is just the beginning. When we are finally weighed in and in competition athletes and coaches will grapple with things like: managing an effective count and warm-up; navigating a potential bottleneck or long wait between attempts; considering how a weight cut is impacting performance; considering how much adrenaline was lost between snatch and clean & jerk; managing our own expectations; considering how much impact a crowd and stage has on an athlete… and perhaps the apex of stress… have you or your athlete ever missed an opener? The list is infinite and the stressors build and build and build until (hopefully) 6 attempts have been made and it's all over.

What is next is a hangover of sorts that competition leaves in its wake. No matter the level of involvement or success, the days, weeks, and even months of focus all culminating in approximately six minutes of performance carries with it a residual fatigue so demonstrable, that we have named it, I Hate Weightlifting Week. If you have never experienced this… well… I think you're lying. Being so emotionally invested and passionate about something you love comes with a price… and that price is… whatever you need so you can come back and do it again.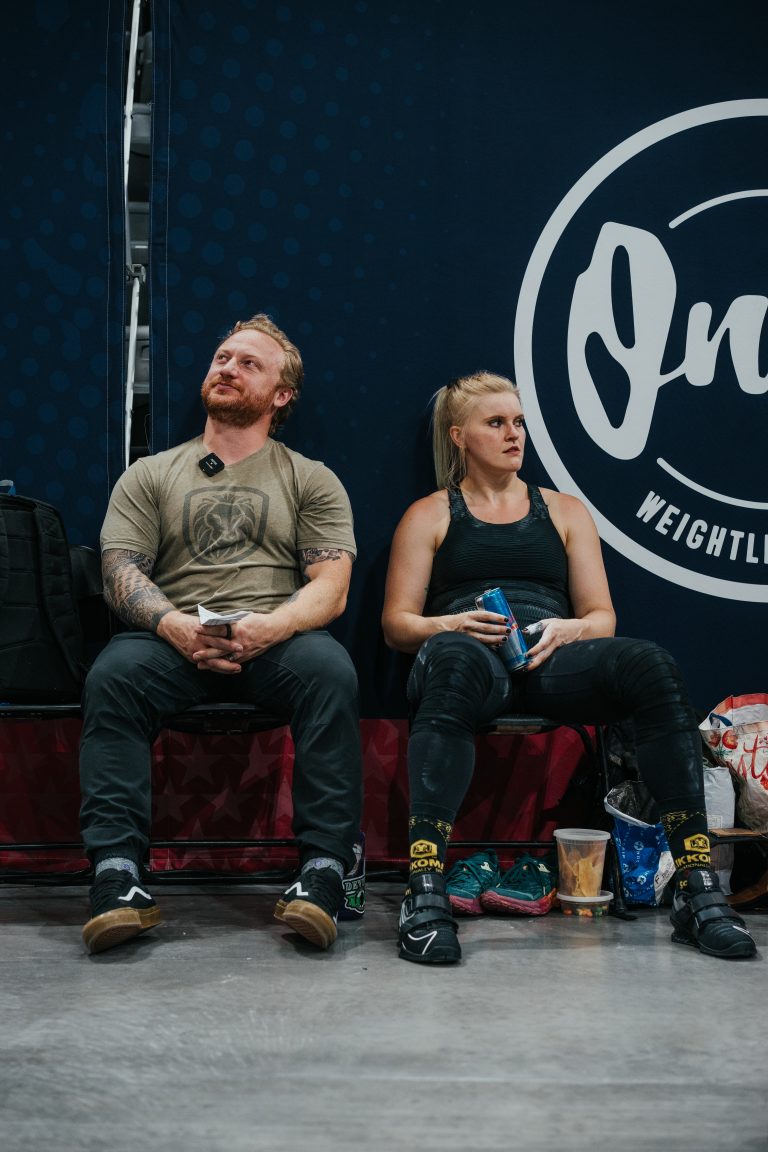 I am writing this after returning home from USAW Nationals week, but the message is the same for any competition. Appreciate everything you have done to get to competition regardless of the outcome. Use I Hate Weightlifting Week to reflect on what went well, what didn't go well, and what will keep you coming back. I truly hope that you love this sport so much that you need to physically and emotionally recover from competition. Happy I Hate Weightlifting Week.
Coach B