Coaches and Staff
Here at Power and Grace Performance, all of our coaches are dedicated to building well rounded and capable athletes. It is our aim to provide our athletes with all of the necessary tools to be successful in reaching their goals. Our coaches have years of experience in each of their specialties and continually pursue excellence. Our team of coaches constantly collaborates with each other to provide outstanding resources for all of our athletes, no matter what sport they are in. Get to know them more individually below.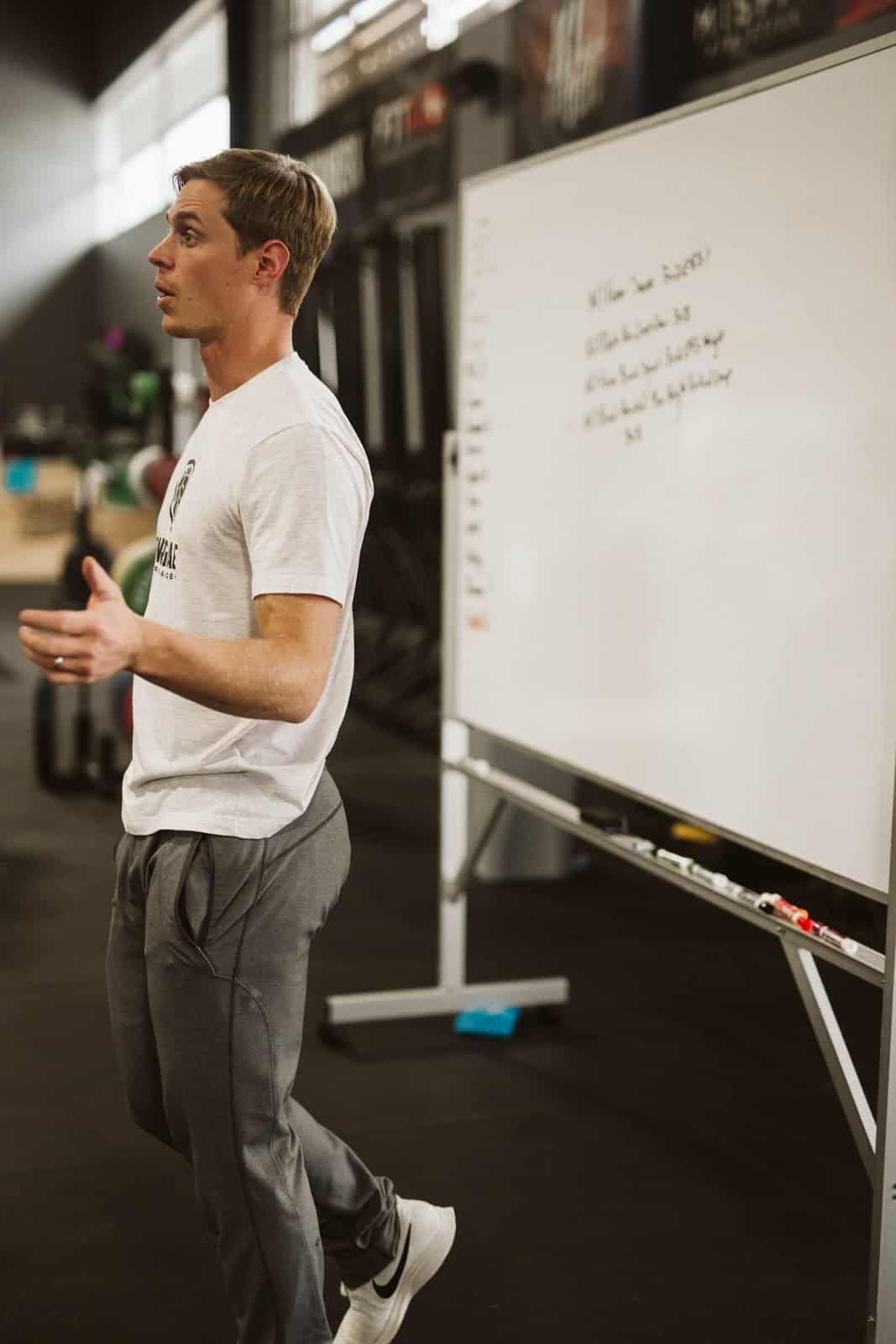 Spencer Arnold
As early as I can remember, weightlifting and strength and conditioning have been a part of my lifestyle. I remember attempting to snatch and clean in my basement as a middle schooler with Walmart weights filled with sand. As high school came along and athletics began to consume my focus, it became extremely evident that while I loved sports I was far better at training for them than actually competing in them. (This may have had something to do with the fact that I weighed 85 pounds a freshman) This spurred a love for the principles of fitness in me that would never leave. In college, I continued my training in Olympic weightlifting at a CrossFit gym. At the time, they were the only facilities allowing athletes to utilize bumper weights and drop them from overhead.
My introduction to CrossFit was both perplexing and fascinating. I immediately began to apply all I had learned about strength and conditioning to a completely new model of fitness. Eventually this led to coaching and programming for the athletes of the CrossFit world. Furthermore, I continued competing in Olympic weightlifting and finally after 15 years, I found myself competing at the National level. This also eventually allowed me the opportunity to coach athletes to the same level and eventually beyond.
The definition of fitness, discovery of the basic principles of strength and conditioning, and application of both to athletic training has always been my greatest fascination. Taking what's old, tried, and true, and applying it to new methods ideas, or models for training is what makes coaching so fun.
Certifications
USAW Senior International Coach
NSCA Certified Strength and Conditioning Specialist
NSCA Registered Strength and Conditioning Coach
USA Track and Field Level 1
CrossFit Olympic Weightlifting Coach
Athletic Achievements
2006 Junior National Championship Qualifier
2007-2010 GA State Games Champion
2008-2011 American Open and Senior National Championship Qualifier
2012 American Open Champion
2013 Silver Medalist Senior National Championships
2014 Bronze Medalist Senior National Championships
2015 Member of Team USA University World Team
2016 Bronze Medalist in the Snatch at the USAW National Championship
Coaching Creds
Olympic Weightlifting
Harrison Maurus (81kg), 2018 Junior World Record Holder CJ (200kg), Total (348kg), 2017 Junior World Medalist, Multiple American Records
Jourdan Delacruz (55kg), 2018 Junior World Championships Silver Medalist, 2018 Senior World Championship Team, 2019 Senior Pan American Champion, Multiple American Records
Morghan King (49kg), 2016 USA Olympic Team, 2019 Senior Pan American Silver Medalist
Jessie Bradley (81kg), Junior American Record Holder Snatch (75kg), 2017 Junior Worlds Team, 2016 Junior Pan Am Champion
Kaija Bramwell (59kg), 2018 University World Champion
Cici Kyle (45kg) multiple Masters National Record holder, #1 Ranked 45kg weightlifter in the country, American Record Holder in Clean and Jerk
NCAA-I Football
Peny Hart, Georgia State University Football, 2015 Sun Belt Freshman of the Year, 2015 First All Sun Belt Conference Team, 2015 Freshman All-American, Currently with the Indianapolis Colts
NCAA-I Baseball
Austin Higginbotham, Wofford College Baseball, 4 year starter (2016-2019), 3 year weekend starter (2017-2019), Leader in innings pitched (2017,2018), 2019 Preseason All Southern Conference Team
Crossfit Competition
Kristi Eramo, 2016 8th Fittest Woman in the World (Crossfit Games), 2017 14th Fittest Woman in the World (Crossfit Games)
Logan Collins, 2016 31st Fittest Man in the World (Crossfit Games), 2017 11th Fittest Man in the World (Crossfit Games)
Emily Carothers, 2014 13th Fittest Woman in the World (Crossfit Games)
Jessie Bradley Stemo
Jessie Stemo is a weightlifter and weightlifting coach from Provo, Utah. She currently lives in Milwaukee with her husband where she trains and coaches full time. Before weightlifting she was a CrossFit athlete and coach. Jessie transitioned to weightlifting in 2014 and shortly after moved to the Colorado Springs Olympic Training Center as a full-time weightlifting resident. She joined Power and Grace Performance in 2016 as both an athlete and a coach. Being part of this team has led to tremendous growth in her weightlifting career and in her understanding of programming and coaching. Simply put, Jessie loves every aspect of weightlifting and she loves helping other people reach their goals in the sport.
Credentials

USAW Level 1
USAW Level 2
2020 Pan American Championship Bronze Medalist
2x USAW National Champion
4x Junior World Team Member

2016 Olympic Trials Athlete
2016 Junior Pan American Champion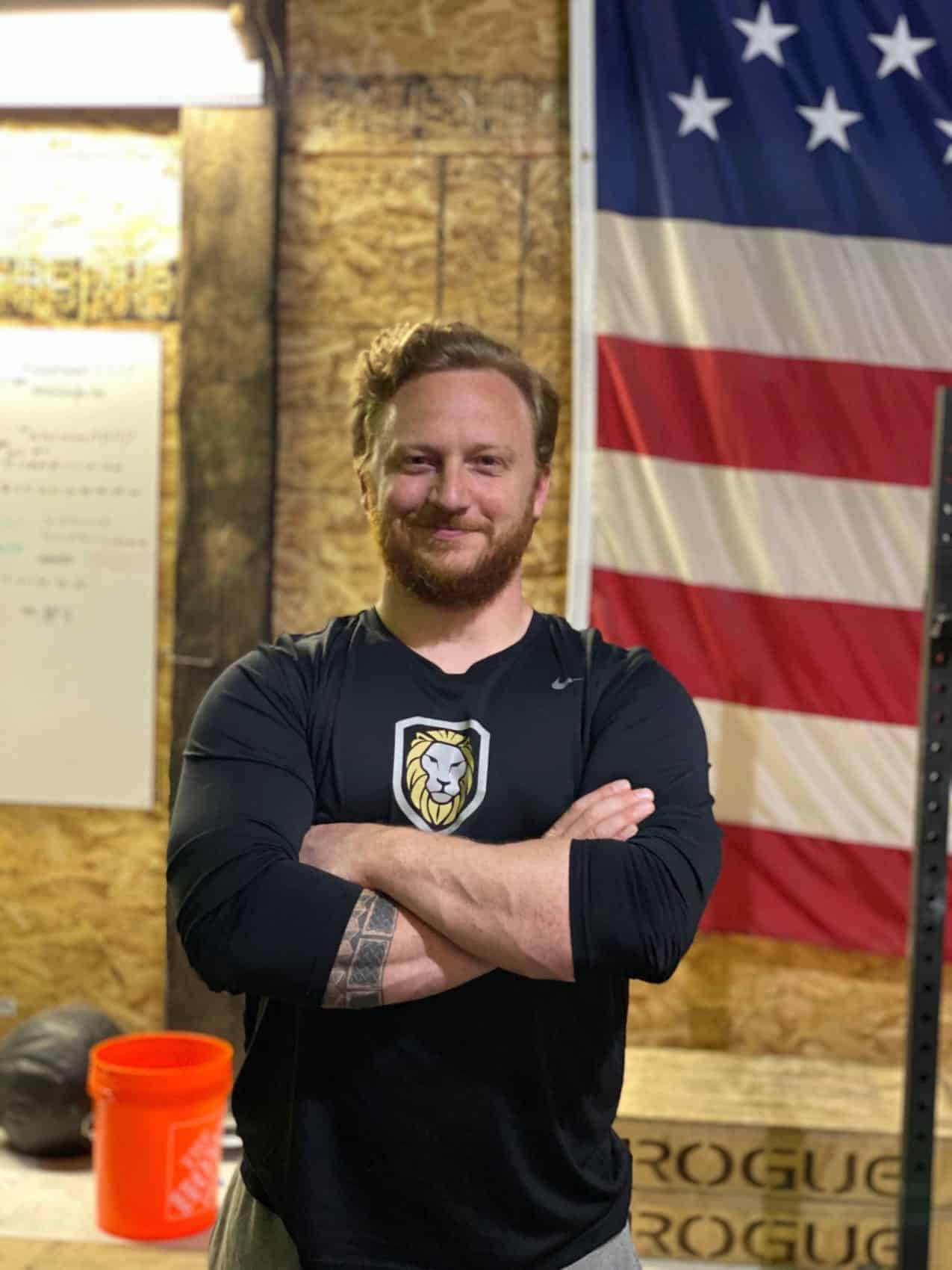 Brennen Colwell
Brennen Colwell has been involved in sports as both an athlete and coach for the majority of his life. Currently, Brennen is a USA Weightlifting National Level Coach with Level 2 certification as well as a national qualifier in weightlifting. He played D3 Football for the College at Brockport in upstate NY where he earned his Bachelor's Degree in mathematics with a concentration in both education and sports management. Like many others, Brennen was exposed to weightlifting through CrossFit, where he earned two appearances to North East CrossFit Regionals as an individual athlete. He brings a wide range of experiences to his coaching arsenal, including; head coach for varsity Wrestling, head coach for varsity Track & Field, middle school lacrosse coach, as well as owning a CrossFit gym and Weightlifting gym for 6 years.
Outside of weightlifting and involvement with sports, Brennen is entering his twelfth year as an educator. In his tenure in education he has taught science and mathematics and currently serves as the Director of Compliance & Program Accountability for his City School District. Brennen brings his commitment to supporting others to reach their full potential to Power & Grace and stresses the importance of being part of something bigger than yourself.
Credentials
USA Weightlifting Level 1
USA Weightlifting Level 2
Adam Hill
Adam Hill has loved sports his entire life. Whether it was school basketball, sandlot baseball, or 9 holes of golf he's always enjoyed learning more about sports.  He earned his B.A. in English from Auburn University and his Master's in English Education from the University of North Alabama.  After a rock climbing accident left him on crutches for six months, he was trying to find another sport to become involved in.  He quickly found weightlifting through CrossFit and has been hooked since. After teaching high school English for 9 years, Adam left the classroom to coach CrossFit and train weightlifters. He looks forward to helping all athletes at Power and Grace perform to the best of their abilities.  Adam is married to his wife Janell Hill and they have a 4 year old daughter, Lydia Claire.
Credentials
USA Weightlifting Level 1