Spencer Arnold
As early as I can remember, weightlifting and strength and conditioning have been a part of my lifestyle. I remember attempting to snatch and clean in my basement as a middle schooler with Walmart weights filled with sand. As high school came along and athletics began to consume my focus, it became extremely evident that while I loved sports I was far better at training for them than actually competing in them. (This may have had something to do with the fact that I weighed 85 pounds a freshman) This spurred a love for the principles of fitness in me that would never leave. In college, I continued my training in Olympic weightlifting at a CrossFit gym. At the time, they were the only facilities allowing athletes to utilize bumper weights and drop them from overhead.
My introduction to CrossFit was both perplexing and fascinating. I immediately began to apply all I had learned about strength and conditioning to a completely new model of fitness. Eventually this led to coaching and programming for the athletes of the CrossFit world. Furthermore, I continued competing in Olympic weightlifting and finally after 15 years, I found myself competing at the National level. This also eventually allowed me the opportunity to coach athletes to the same level.
The definition of fitness, discovery of the basic principles of strength and conditioning, and application of both to athletic training has always been my greatest fascination. Taking what's old, tried, and true, and applying it to new methods ideas, or models for training is what makes coaching so fun.
Certifications
CrossFit Olympic Weightlifting
USAW Sport Performance Coach
USAW Club Coach
USAW Level 2 National Coach
Athletic Achievements
2006 Junior National Championship Qualifier
2007-2010 GA State Games Champion
2008-2011 American Open and Senior National Championship Qualifier
2012 American Open Champion
2013 Silver Medalist Senior National Championships
2014 Bronze Medalist Senior National Championships
2015 Member of Team USA University World Team
2016 Bronze Medalist in the Snatch at the USAW National Championship
Coaching Creds
2012 CF Games Coach for Jason Hoggan
2013 CF Games Coach for Natalie Mclain and Emily Carothers
2014 CF Games Coach for Emily Carothers and Jeff Germond
2016 CF Games Coach for Logan Collins and Kristi Eramo
Joe Williams
After high school, I enjoyed a short stretch of Division 1 track and rugby at the University of Arkansas. After a number of injuries, I retired from competitive athletics and earned my degree from Missouri State University. I am now a Senior Instructor in the Biomedical Sciences Department teaching courses in human physiology, genetics, and molecular biology, and I am currently finishing my doctorate through Creighton University.
I discovered CrossFit through a number of friends in 2011 and found it scratched the old itch of competitive sports. In 2013, my wife and I opened CrossFit Republic. It was an incredible endeavor, but I have since moved on to focus on Power and Grace Performance full time. I joined Power and Grace in 2014 with a goal to make our athletes the most efficient movers in the sport and I believe we are well on track to that goal with multiple event wins at the regional and high end competition level.
Certifications
CrossFit Level 1 Cert.
CrossFit Level 2 Cert.
USAW Sport Performance Coach
Creds
Division 1 Track and Field
University of Arkansas Rugby
Senior Instructor in Genetics, Molecular Biology – Missouri State University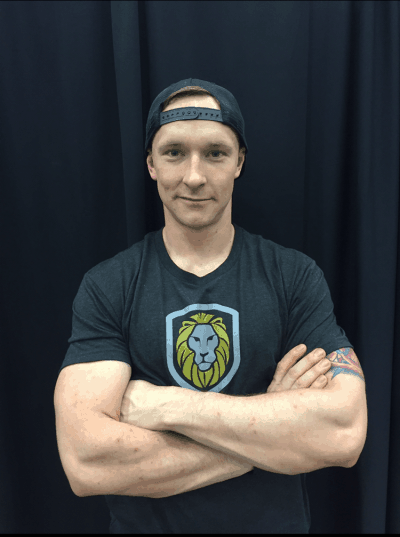 Jonathan (J.J.) Jones
J.J. is a former Firefighter/Paramedic from South Padre Island FD and Beach Rescue where he also served as the Wellness Coordinator for the department. He came across CrossFit while searching for a better way to train for the job. After obtaining his CrossFit Level-1, he began using CrossFit as the departments standard fitness program.
In 2012, J.J. left the department to pursue CrossFit coaching full-time. Since that time, he has dedicated his career to teaching others functional movement and nutrition. He currently coaches athletes at CrossFit Torva in North Dallas as well coaching many athletes remotely, including the 2016 CrossFit Meridian Regional team, CrossFit Tijger Valley out of South Africa
Certifications
CrossFit L-2
CrossFit Olympic Lifting Trainer
USA Weightlifting Sports Performance Coach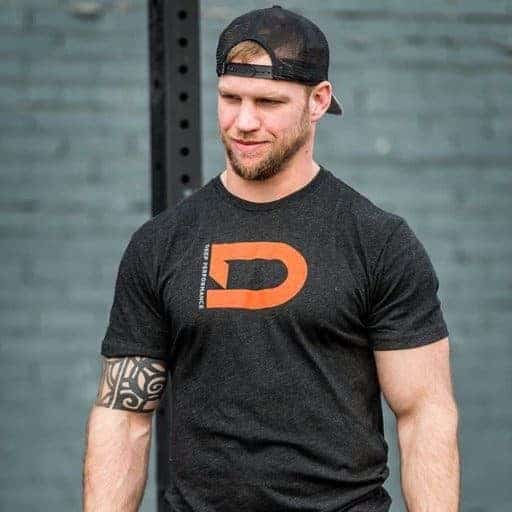 Phil Kniep
Phil earned a Bachelors degree at the University of Nebraska while playing football. Phil began using CrossFit for his fitness program in 2008 as a firefighter in Lincoln, NE. He became a Certified CrossFit Level 1 Trainer in 2009 and Level 2 trainer in 2016. He helped open CrossFit Lincoln in the fall of 2009 and took over the gym full-time in 2012 along with 2 co-owners. Phil competed in the 2011 and 2012 Reebok CrossFit Games, has qualified as individual for regionals in 2010, 2011, 2012, 2013, 2014, 2015 and in 2016 with his team. He has coached teams from his affiliate at Regionals in 2011, 2012, 2013, 2014, and 2016.
Certifications
CrossFit Level 2 Certified – 2016
CrossFit Level 1 Certified – 2009
CrossFit Movement & Mobility Certified
CrossFit Endurance Certified
Coaching Creds
Founder/Owner/Head Coach of CrossFit Lincoln
Reebok CrossFit Games Competitor – 2011, 2012
CrossFit Games Individual Regional Competitor – 2010-2015
CrossFit Games Team Regional Competitor – 2016
Anna Kasperick
My name is Anna, and I live in Billings, Montana with my amazing husband Taylor. I am a Registered Dietitian and Licensed Nutritionist. I am passionate about all things health and fitness and love working with those who share similar interests. I spend my free time at Beartooth Crossfit here in Billings and in the beautiful mountains of Montana, skiing, hiking and fishing. Crossfit has had such a positive impact on my life, and has completely changed the way I look at health and fitness.
I pride myself on utilizing evidenced based nutrition guidelines backed by science. In a world of nutrition misinformation, my goal is to translate the science of nutrition into practical solutions. Whether your goal is to optimize performance, lose weight, gain weight, or adopt a healthier lifestyle, it is critical that nutrition be individualized and realistic. I don't support or prescribe fad diets, but encourage individuals to choose a healthy lifestyle focusing on quality of foods and balance of nutrients
Christina Erickson
I currently live in Billings, MT and enjoy spending my free time in the beautiful Montana outdoors hiking, camping and skiing with my husband, Tim and our two adorable girls. We are constantly on the go, with recreation and travel. I have been a member of Beartooth Crossfit for 2 years and love both the sport and the community.
I am a Registered Dietitian and Licensed Nutritionist with a Master's degree in Exercise Physiology. My true passion in life is helping others succeed with their health and fitness goals through education, counseling and individual support. I focus on evidence based nutrition and do not follow fad or trend diets, but focus on long term lifestyle changes to maximize performance and help meet your goals. I look forward to helping the athletes of Power and Grace Performance reach their full potential with optimal nutrition.
Rachel Stetson
Rachel was born and raised in Overland Park, KS, where she found a passion for Crossfit, weightlifting, and nutrition almost four years ago. Now 19 years old, she studies Nutrition, Kinesiology, and Dietetics at Kansas State University where she coaches part-time at Power Cat Crossfit in Manhattan, KS. Through her training and involvement in Faith RX'd, Rachel has become physically, mentally, and spiritually stronger, finding a love for serving the Lord through exercise and nutrition.
From a young age, Rachel has been very interested in the science of nutrition and dietetics after discovering she needed a specialized diet due to food allergies. This has given Rachel a desire to help others reach their goals, feel better, and become healthier through proper nutrition counseling. After finishing school, she hopes to become a Registered Dietitian and work in the fields of Sports Nutrition and Clinical Dietetics.
In the summer of 2017, Rachel joined the Power and Grace Nutrition staff as an intern that now helps with nutrition guides, gym challenges, and meal plans.
Certifications
Crossfit Level 1 Cert.
Creds
USAW Junior Nationals Competitor 2017
Faith RX'd Kansas City Chapter Coach
Jourdan Delacruz
This is Jourdan and she is currently a Junior American Weightlifter. Jourdan has been lifting competitively for 3 years now in hopes of making the Olympic team. In pursuit of her dream, she became an Olympic Training Center resident in Colorado Springs, CO where she trained with the nation's most elite athletes and coaches. Jourdan is now in Georgia training under Power and Grace Performance in preparation for the 2020 Olympics. She spends most of her time and energy training; however, she is also a part-time college student working on attaining a B.S. in Nutrition & Dietetics. Most of her days typically consist of morning training, school, afternoon training, and sleep! During off-season or the weekends, she likes to be outside enjoying the day with her Golden Doodle and family.
Youth Pan Am & World Team Member 2015
Junior Pan Am & World Team Member 2016-2017
Junior Pan Am Silver Medalist 2016-2017
Junior Worlds 5th Ranking 2016-2017
Junior Nationals Gold Medalist 2016-2017
American Open Silver Medalist 2016
American Open Gold Medalist 2017/Best Lifter 2017
OTC Resident 2015-2016
Jessie Bradley
Jessie Bradley is a weightlifter and weightlifting coach from Provo, Utah. Before weightlifting she was a CrossFit athlete and coach. She competed in the CrossFit games regionals 2x on a team, and lead regular classes as well as a kids program at her home gym. Jessie transitioned to weightlifting in 2014 and shortly after moved to the Colorado Springs Olympic Training Center as a full-time weightlifting resident. In her year and a half there she learned so much about the sport and grew tremendously as an athlete. She joined Power and Grace Performance in 2016 and is so glad to be apart of such a strong team!
Along with coaching and lifting Jessie is a student at Utah State University studying Psychology. After she is done competing in Olympic weightlifting, she plans to pursue a career in Sports Psychology. Jessie loves weightlifting loves helping other people reach their own goals in the sport.
Credentials
USAW Sport Performance Coach
2017 75 kilo Junior National Champion
2017 Junior Pan Am Silver Medalist
4x Junior World Team Member
2016 Olympic Trials Athlete
2016 Senior National Bronze Medalist
2016 Junior Pan American Champion