Here at Power and Grace Performance, all of our coaches are dedicated to building well rounded and capable athletes. It is our aim to provide our athletes with all of the necessary tools to be successful in reaching their goals. Our coaches have years of experience in each of their specialties and continually pursue excellence. Our team of coaches constantly collaborates with each other to provide outstanding resources for all of our athletes, no matter what sport they are in. Get to know them more individually below.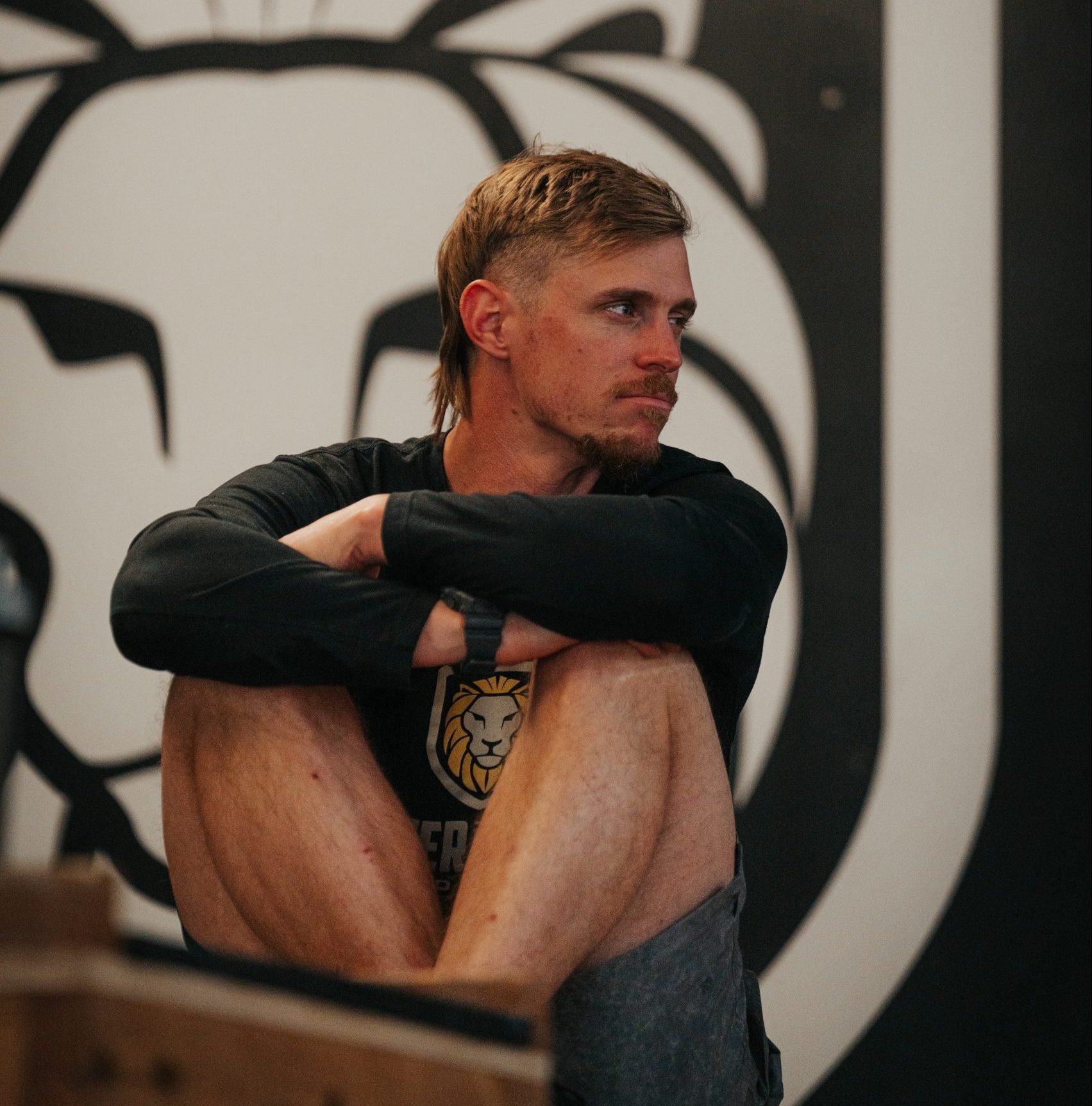 Spencer Arnold
Founder, Head Coach
Spencer Arnold is the Founder and Head Coach at Power and Grace Performance. Originally from Gainesville, GA, Spencer is married to Megan and they have two daughters.
Spencer founded Power and Grace in 2014 as a way to help athletes achieve their personal goals and pursue greatness in all they do. Over the years, Spencer has enjoyed watching athletes grow and see dreams come to fruition. He has seen success as the primary coach for many national and international medal holders. Spencer was able to coach 3 Olympians at the Tokyo 2020 Games.
Outside of coaching, Spencer is known for his love of coffee- fine tuned by all the precise deti, and for finding new ways to streamline spreadsheets. In his free time, you can find him outside or with his nose in a book that no one has heard of before.
USAW Senior International Coach
Registered and certified NSCA Strength and Conditioning Coach
Jessie Stemo
Director of Coaching, Coach
Jessie Stemo serves as the Director of Coaching and as a Coach at Power and Grace performance. Jessie works with new coaches to acclimate them with the culture and programming style at Power and Grace; as well as, regulating the standard of excellence our coaching staff is held to. She loves coaching athletes because she enjoys working with others to see them achieve personal excellence.
Jessie Stemo has been weightlifting full time since 2014, and coaching since 2016. She came to Power and Grace from the Olympic Training Center. She is proud to have been able to represent Team USA internationally more than 10 times, and has no plans of slowing down. Jessie loves coaching and seeing the team grow.
Jessie and her husband live and train in Milwaukee, WI. She loves to spend her free time with their greyhounds, having game nights with friends, or finding the next best local dine.
Brennen Colwell
Chief Financial Officer, Coach
Brennen Colwell is the Chief Financial Officer and a Coach for Power and Grace Performance. Brennen loves to develop athletes and be a part of their journey through the sport, and has a passion for seeing coaches achieve success with their athletes. Brennen is a wizard with spreadsheets and systems, and helps us make sure everything runs smoothly behind the scenes.
Brennen recently renovated a barn in Upstate New York to serve as a weightlifting gym for local athletes and a secondary landing place for Power and Grace Performance. On property, Brennen and his wife share 4 dogs, a mini donkey, and a few dozen chickens.
USAW Level 1 & 2
USAW National and International Level Coach
Senior National Coach, Team Guatemala
Grace Jenkins
Director of Operations
Grace Jenkins is the Director of Operations for Power and Grace Performance. From online interaction to in-person lifting, she manages the day to day operations of Power and Grace. Grace has a passion for people. She loves to meet new people, interact with athletes, and cheer them on as they rise to the occasion and reach their full potential.
She is a graduate of the University of Georgia, and in her free time you can find her in a coffee shop with friends.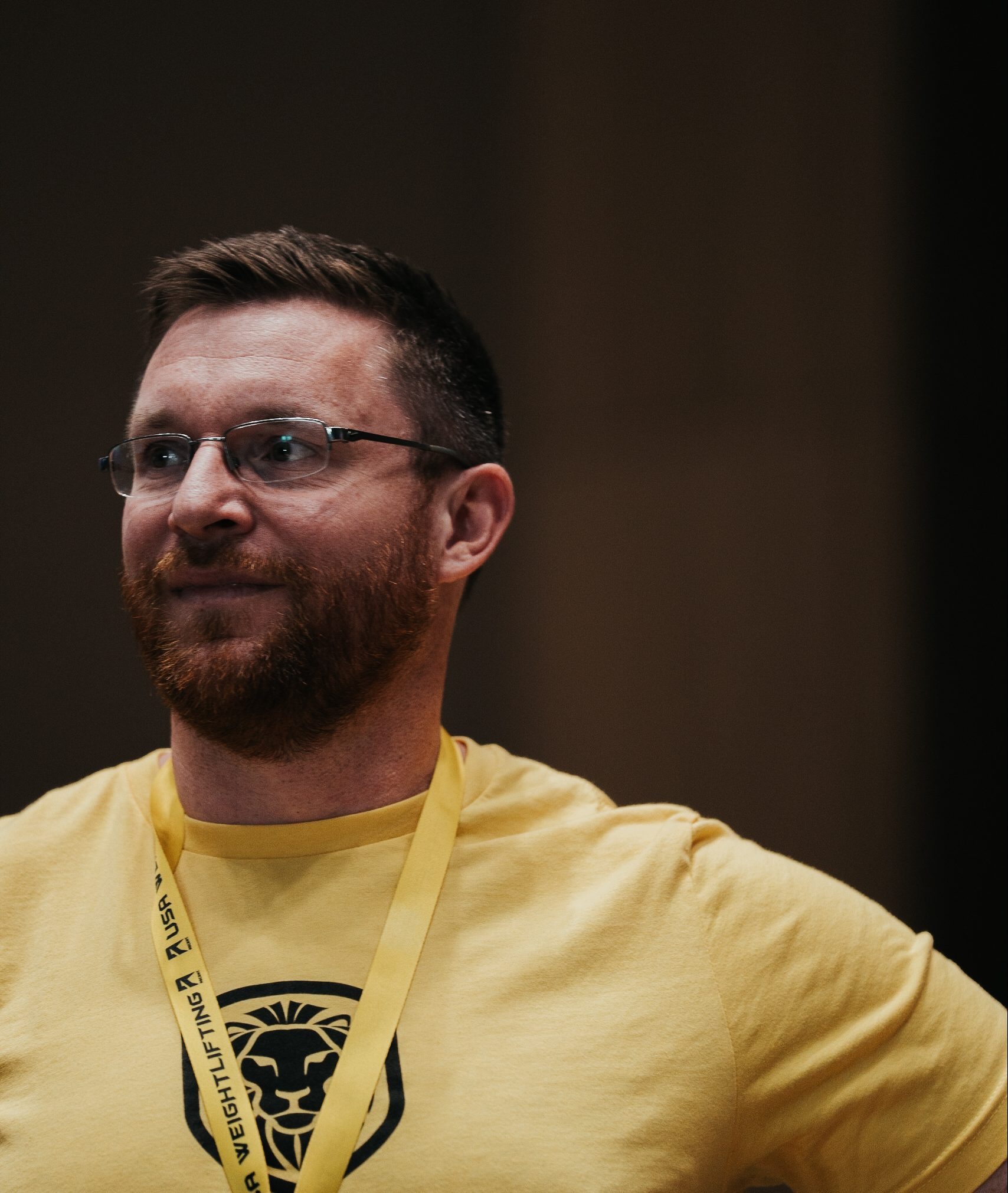 Adam Hill
Coordinator of Continuing Education, Coach
Adam Hill is the Coordinator of Continuing Education and a Coach for Power and Grace performance. Adam loves weightlifting. From going to meets, to loading bars, watching athletes hit their lifts, and working hard alongside athletes; Adam loves to assist athletes as they find success, and he has a passion for connecting athletes and coaches to resources that improve programming.
Adam is everyone's biggest cheerleader, and loves the people that make up the weightlifting community. Adam and his family reside in Decatur, Alabama. Adam loves to spend time with his family and occasionally trade bitcoin.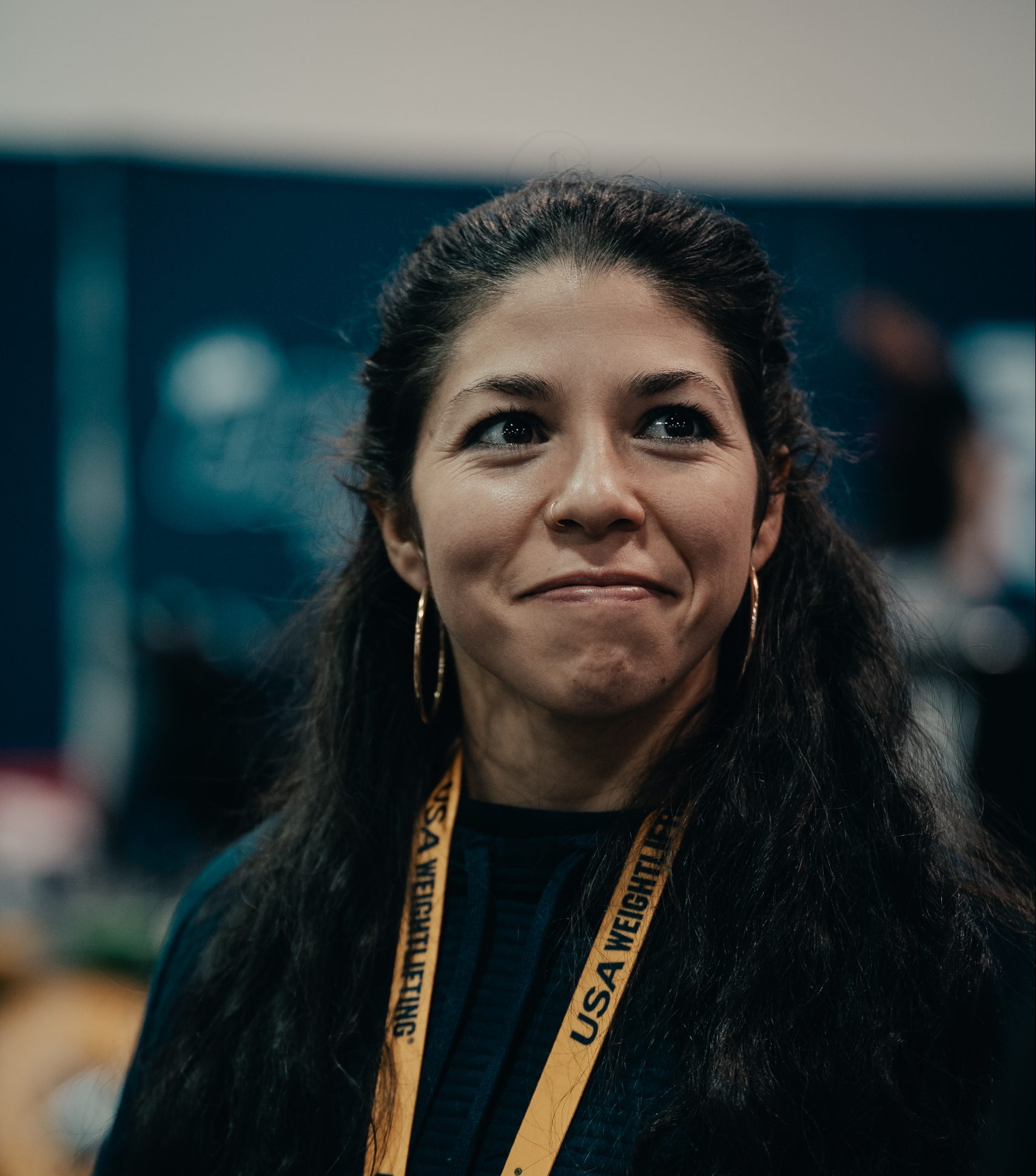 Angela Skarpelis
Coach
Angela is a Coach for Power and Grace Performance. Angela is a part of our HQ lifting community. Angela has a Masters of Science in Exercise and Sports Science with a concentration in Strength and Conditioning.
Angela values culture, family, and art. She's an extreme coffee lover and has great taste in music. Ask her for a playlist recommendation next time you see her!
Jake Slaton
Coordinator of Sports Science, Coach
Jake Slaton is the Coordinator of Sports Science and a Coach for Power and Grace Performance. Jake has a passion for providing evidence-based training and management of performance data to help athletes achieve their goals. Jake gets jazzed about discussing the science behind the technique and performance of the olympic lifts alongside fellow coaches at Power and Grace.
Jake is Biomechanics Research Coordinator for Emory University's Sport Performance and Research Center, and is from Hoschton, GA. In his free time you find him playing with datasets, watching the Office, or in the nosebleed section cheering on the Atlanta Hawks!
Jordan Tingman
Coach
Jordan Tingman is a Coach for Power and Grace Performance. Jordan loves coaching people that are passionate and driven. She is excited about being able to help people achieve the goals they set for themselves.
Jordan switched to private coaching after 6 years in collegiate strength and conditioning. She spends her time riding horses, sipping americanos, and participating in all the outdoor activities she can.
Maddisen Mohnsen
Coach
Maddisen Mohnsen is a Coach for Power and Grace Performance. Maddisen has both competed and coached as part of our team. Maddisen uses his experience as an athlete and a coach to help his athletes reach their goals. He loves to see athletes develop as people and as athletes through their connection with a barbell. 
Maddisen helps our team keep things light, and if you know Maddisen you know he's always carrying a joke in his back pocket! Maddisen currently resides on in Fort Bragg, North Carolina where he serves as the strength and conditioning coach for the 20th Engineers Brigade.
Morghan King
Coach
Morghan King is a Coach for Power and Grace Performance. Morghan loves the community at Power and Grace, and has loved watching athletes grow in the sport. In order to stay rooted in the community, she has chosen to coach the next wave of athletes.
Morghan is a decorated weightlifter and record holder. She has represented Team USA both nationally and internationally numerous times, and is a 2016 Rio de Janeiro Olympian.
Morghan is Power and Grace's resident glitter technician, meaning that she takes the sparkle everywhere she goes. She loves to cook, paint, read, and bask at the beautiful California sunsets.
Olivia Maschino
Sports Performance Intern
Olivia Maschino is Power and Grace's Sports Performance Intern. Olivia is a current student at the University of Georgia, she hopes to one day receive her Doctorate of Physical Therapy to continue to work with high performing athletes to rehabilitate their bodies and surpass their goals.
In her free time, she loves to learn to cook cuisine from all over the world.