Traveling to a competition really changes up your usual routine, but you don't have to let it get in the way of you feeling strong and prepared. Here are our favorite tips for flying before meet day: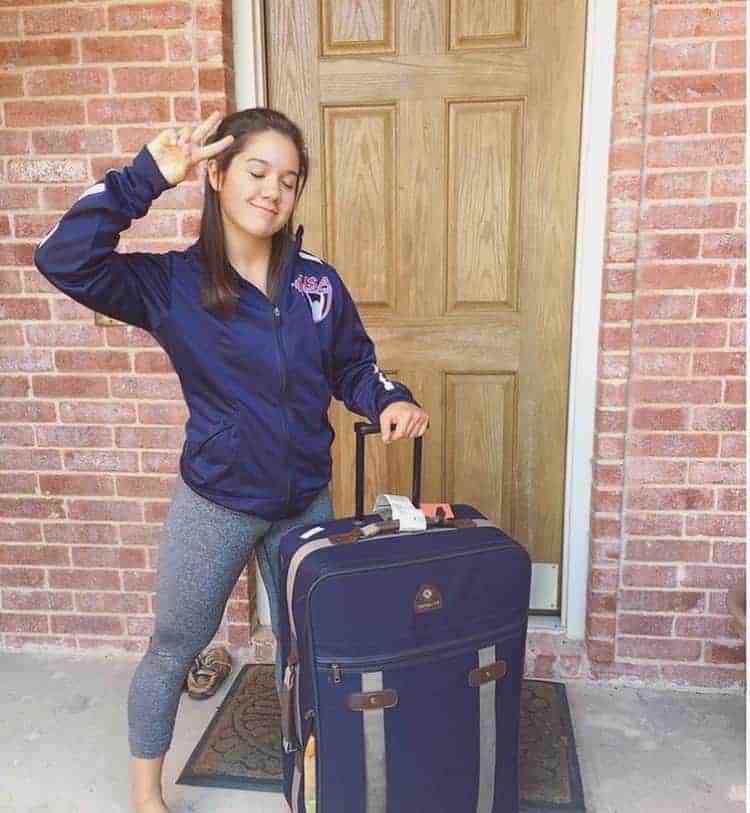 Drink lots of water while flying
Drinking lots of water while flying can be a pain, but it's the best way we've found to stay on body weight and feel like ourselves when we land in a new place. Periods of inactivity increase water retention, so be sure to drink plenty of fluids and move around frequently.
Pack food/snacks
When packing for a trip, try to bring food for the travel day and remember to bring any specific snacks you might want if you're cutting or for after weigh ins. You'll most likely be able to run to the store, but we've found that bringing some snacks is always helpful. If you're cutting weight, avoid salty snacks that can potentially hold water. I like to avoid airport food all together due to high amounts of sodium used in many of the foods that they provide. Great snack ideas include rice cakes, almond butter, fruit/veggie squeezes, cut veggies, protein shakes/bars, and dried fruit. *Don't forget about the 3.4oz airport rule!
Pack your lifting gear in your carry on
When flying always expect the best and plan for the worst. Sometimes bags disappear and if your shoes and lucky underwear are in that bag, competition day is going to be a real nightmare. No matter the flight we ALWAYS have everything we need for meet day in our carry on. It's one easy way you can make sure you'll be ready for the training hall and competition.
Try to line up training and competition time
When you arrive, and even before you arrive, it is a good idea to train at the same time you will compete. If you are most comfortable training in the afternoon, but you compete in the morning, it would be wise to add in some morning training sessions. Also be sure to get your training done at the meet as close to your actual session time; if you compete at 9:00 am you should try to train at 9:00 am the day before.
Don't be afraid to stretch in the airport, and move around on the airplane!
Sitting down for long periods of time is not ideal for lifting heavy weights. Pre competition, make sure to stand up at least every hour on the plane — if you're drinking a ton of water this might actually be necessary. If you have a long layover, it's always a good idea to find a little space and stretch out your hips/back before getting back on the plane. Having mobile hips on competition day is totally worth all those weird looks you'll get from complete strangers.