When I first pitched the idea to our Power and Grace staff about doing some writing again and starting back with a few blog posts, many of their first question was "Why?", or"Why now?", and "Did I have the time?" or "Did I really need to add one more thing?" Questions like that are all legitimate, but I think I missed some of the history of Power and Grace.
A little over 10 years ago, before Power and Grace was founded, I was working as an Olympic weightlifting and CrossFit coach at Crossfit Deep in Dallas, Texas. I was also working in conjunction with the Outlaw Way back when it was at the forefront of CrossFit competition. In 2012, I won the American Open (at the time it was the only American Open) and that was my first truly meaningful medal at the National level. I started a blog the following week really just to show gratitude to the people who helped me get there. For a year, I wrote something every day. The content from that year became the foundation of the programming that would eventually become Power and Grace. The blog still exists if you're interested.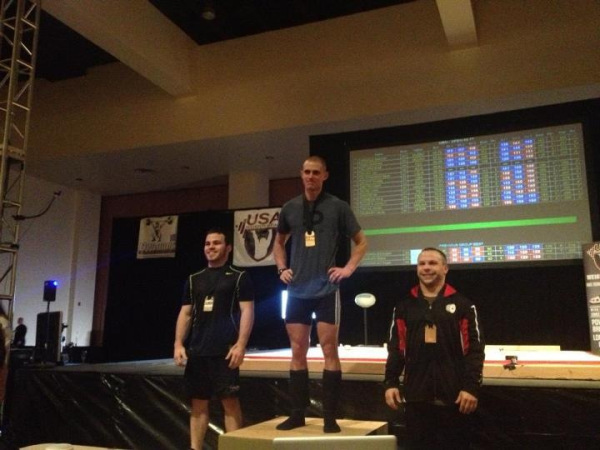 A lot of the reason I wanted to start writing again revolves around going back and reading through some of those old blogs. I laughed at a lot of it. I shook my head at a lot of it, but those blogs flood great memories and a lot of emotions for me. I was right smack in the middle of a massive transition in my life. Relatively newlywed, experiencing my first real taste of pressure and expectation in the sport, and I had just started a coaching career that took athletes to an elite level. That blog was in many ways my sounding board and a diary for that year. It was a place for me to drop emotions and thoughts and challenges as I walked through a new phase of my life.
Though I look back and shake my head at the kid who felt so overwhelmed then, I cannot help but feel joy. When I read those blogs, I laugh because so much of what I was experiencing and feeling then felt overwhelming and outside of my league. I now see much of that in a very different light.
Over a decade later, I find myself in a much different, but very similar scenario: lots of pressure and expectations and responsibility in the sport and a lot of the same feelings that I felt back then. While much is the same, there are also a few different emotions at play now. A decade later, the stakes feel a lot higher, and it also feels like far more people are watching me and depending on me. So, I want to write this blog because I feel like this upcoming year is seminally important. There are lots of big events with high expectations and high pressure that are going to occur between now and August 2024. I'm not saying that I will blog every day. In fact, I'm guaranteeing you that I will not. But this feels like an ironically important time to write again.
So if you are asking the question, "Why a blog?" and "Why does he want to add this to his plate?" or, "Why does he feel this is necessary?": I want to write because I want to have a record of what this year and this run over the next 12 months is going to feel like. I want to be able to look back on these blogs 10 years later and remember with laughter and naivety, the same way I can look back on the last decade. I am not writing for any other reason than it's an opportunity to share with y'all how I'm feeling, and more so an opportunity for me to express in someway what this year is going to be like and the feelings it's going to evoke in me.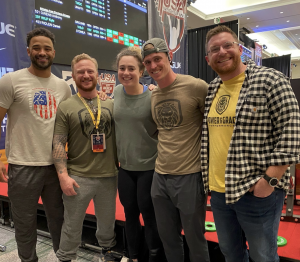 Also, this isn't just my blog. I hope that other Power and Grace staff will write and post here. We already have some great content from Jake Slaton, Sean Rigsby, and our continuing education team regarding sport science.
Maybe other athletes will write and post here too. I'm not sure but, I hope that this space becomes an opportunity for athletes and coaches to express everything from new emotions after a big competition or the challenges of being a weightlifter.
You don't have to read it. In fact, it's not for you. But I hope that the person that reads this 10 years from now will be glad that it was written.
Be Strong!
– Spencer
1 Chronicles 19:13