The sport of weightlifting is an interesting double edged sword. On one edge, we experience these really great moments. Big triumphant moments. Moments that appear really awesome; lifting really big weights in front of big crowds, or our family and friends. Even in the gym there's these cool opportunities to do things you never thought possible. Lifts you've never done before and the added benefit of continuing to do something that makes you healthier. This is the weightlifting experience- sometimes.
The second edge of the sword is that the entire sport is the training. It's not like we are using the movements to train for something else. The entire sport is the training. The monotonous repetition of the same types of movements and same derivatives over and over again doesn't lead to something different. It leads to more of the same, just on a competition stage.
Thus: an interesting double edged sword. This makes the sport challenging and sometimes harder than most would think. There are some really big competitions in front of our team over the next few months: The National Championships, World Championships and the second Grand Prix. Not to mention all the local meets coming up. These are all big moments for our athletes. But when you are multiple weeks out from a competition you might find yourself reflecting on the difficult or more challenging aspects of the sport.
I journaled a little bit when I was considering these things and concluded three reasons that I think the sport of weightlifting is harder than most would think and certainly harder than anyone outside of the sport would understand.
If you've been in this sport for a long time these are kind of obvious; however, for those of you considering trying out weightlifting or just getting started and still in your honeymoon phase, these are truths that you will find out along the way.

Three reasons why Weightlifting is harder than you think:
Progression is gradual, minuscule and often unnoticed
You Sacrifice So Many Things You Love
The ROI Is In Moments Not Money
There is this temptation to think that regular, consistent training in the sport of weight lifting will lead to regular consistent growth, personal records, and linear progression. It seems simple enough on paper and the more we say it out loud it seems plausible. And unfortunately, in those first few years, this is probably true. You train for 12 weeks and you PR your total by 3 kg are 4 kg are 5 kg every time you step on a platform. Then you repeat the same process and over the course of two years you increase your total by 20 kg. This is especially true if just started in the sport.
I remember talking to a young weightlifter back in 2013. He was a young junior weightlifter who had just started in a sport and had a pretty meteoric rise. In the first two years of his training, he had landed himself a podium at junior nationals and was training really hard. He said to me at the 2013 national championships that he had done the math. I asked him what he meant. He told me that he'd done the math and realized that if he continued on the same progression that he was on he would be breaking American Records and making international teams within the next two years. He was a young Junior and I didn't feel like bursting his bubble, but I did smile and pat him on the back and encourage him to keep training. He soon found out what every experienced weightlifter already knows: the meteoric rise at the beginning of the career always flattens out. The massive amount of training volume and session times he was putting in eventually led to injury, and when the massive personal records started to slow down, he fizzled out.
It's a shame, really because he did not quite understand a truth that most persistent weightlifters find out along the way. The rapid rate of success experienced in the beginning is not indicative of the type of success necessary help you persevere in the sport.
What this young weightlifter and many others don't realize is that one of the hard truths about the sport is that progress will eventually become minuscule, labored, and far from linear. We will eventually work 12 to 15 weeks for the opportunity to gain one or two kg in one of the lifts. We fight and grind and work regularly to put three or four kg on our total in the course of a year. Not every competition leads to a personal record. There are whole seasons of a career where you are fighting to get back to the level of training that you were once at. There are small injuries along the way that you have to work around. Weightlifting seems so simple on paper, just like that young weightlifter said. You can do the math and paint your trajectory so that it makes sense. That trajectory though is almost always just a fairytale. Of course, it's important to have goals and set yourself on a trajectory that leads to those goals. But it's equally as important to remind yourself that the sport of weightlifting is far from linear.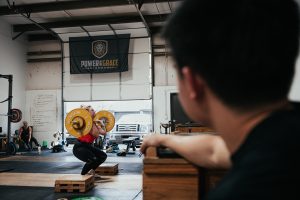 This is the truth I wish I could communicate better to new lifters, and I wish had been communicated better to me. I don't think I realized walking into the sport that I would work really hard to get better at the sport and it not show up in competition sometimes. That doesn't mean that that work was useless or unimportant, just that the work had not bore fruit competition of personal records yet.
The work of weightlifting can often go unnoticed. Similarly, progression and growth may not always show up on the platform, but that doesn't make it anything less than progression and growth. If you spent 18 weeks really working on a strength deficit to get your squatting and pressing and pulling up, but did not spend a ton of time working on technical errors then all that work may not show up in competition. That doesn't mean it wasn't good work, or it wasn't necessary work, or that it wasn't useful. It just means that you have created a new base to begin working on the technical side so that it can show up in competition next time.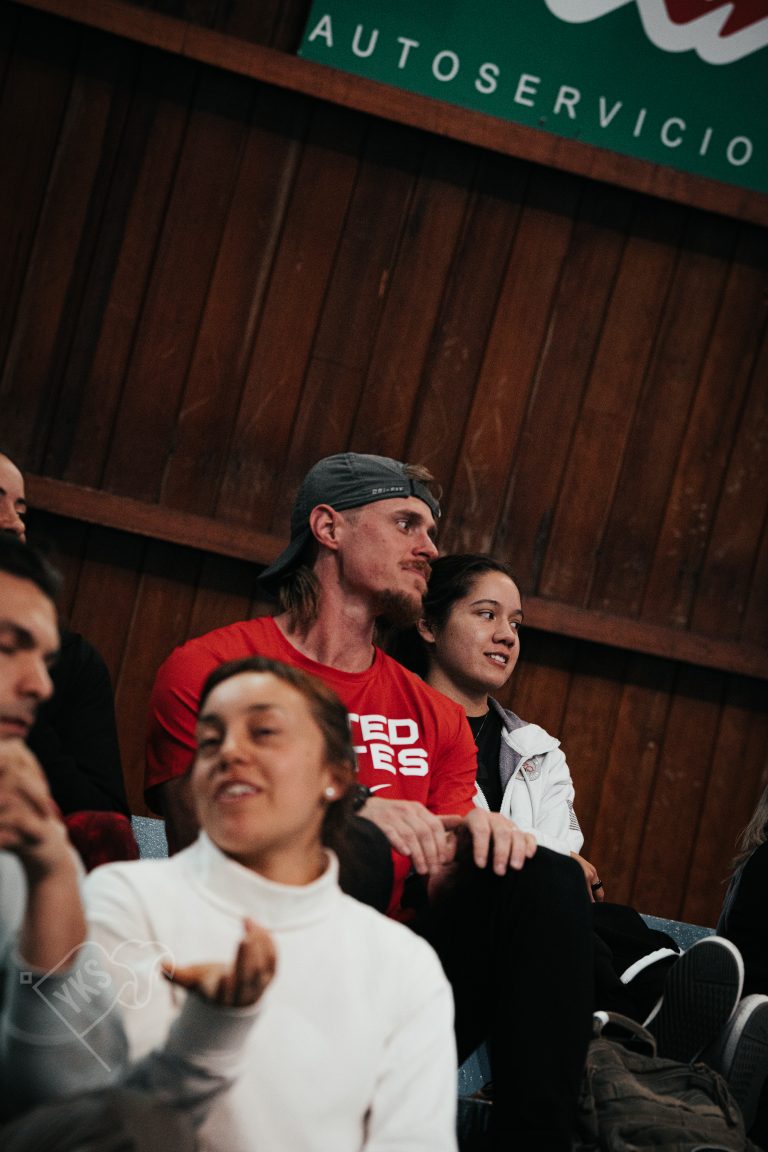 Coaches and athletes please remember this as you continue to train. Weightlifting is hard because it doesn't come easy, and the initial meteoric rise will slow down. Growth is always going to be harder the better you get at the sport and hard work doesn't always produce immediate results. One of the most refining and challenging truths of that sport is that your effort and your grit and your consistent work ethic will pay off, but it will be slow, often unnoticed, and almost always minuscule.
Be Strong!
Spencer