Disclaimer: I have been gluten-free since I was thirteen years old and, at 19, that's almost 7 years without gluten. So, I have it all figured it out by now, right? Wrong.  Occasionally, I still get 'gluten-ed' by accident. And, I still long for a Krispy Kreme Donut, warm Brown Sugar Cinnamon Pop-tart, and fresh baked croissants. I was diagnosed with eosinophilic gastroenteritis (google it to learn some big medical words), an inflammatory disorder in the GI tract, when I was 12 years old.  However, it took over a year to determine my trigger – GLUTEN. This background is important because I NEED to be gluten-free or I get really sick. And, if I had a choice, I wouldn't want to be gluten-free. So, when I see people choosing the gluten-free diet because they believe it to be 'healthy,' it gets me really fired up.
Now, let's get started:
Over the last few years, 'gluten-free' is trending in the food, nutrition, and fitness world. But, let's be honest, how many people truly know what gluten is?
Here's the breakdown:
Gluten is a protein found in wheat, barley, rye, and other grains. It gives food elasticity to maintain its shape. It's what gives bread its chewiness and pasta it's flexibility. It is the GLUE of most grain-based foods. Get it? Gluten… Glu-ten… Glue-ten…
So, now you're probably asking, if gluten is a protein in grain-based foods, then why do so many people avoid it? Well, some people MUST avoid gluten because of a MEDICAL condition. Other people think it is 'healthy,' but we will get to that in a moment. For those who have medical conditions, which by they NEED to eat gluten-free to help their bodies.
Here are a few reasons:
 

Celiac Disease

:

an autoimmune disorder, commonly hereditary, that causes the body's immune system to attack the small intestine when gluten is ingested.
WHAT DOES THAT EVEN MEAN?
Glad you asked! The small intestine is lined with these small fingerlike projections called villi which are essential for absorbing nutrients from foods during digestion. But when you have celiac disease, these villi are damaged. Very damaged.
So, with celiac, there's often stomach pain, acid reflux, malnutrition (which leads to many other problems), and other symptoms.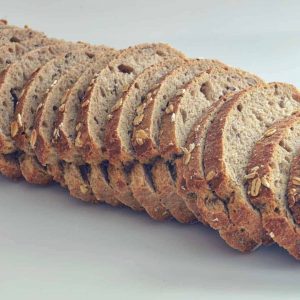 REAL TALK: it is essential for those with Celiac Disease to stay on a gluten-free diet to prevent further damage, sickness, and problems.
Chrohn's Disease – inflammation of the gastrointestinal (GI) tract that produces pain, GI problems, fever, weight loss, and fatigue.

Irritable Bowel Syndrome – a.k.a. IBS or spastic colon – This is different from an inflammatory disease, but still causes GI issues.
Gluten Sensitivity: a condition that, when gluten is ingested, causes GI problems, joint pain, fatigue, and other symptoms. The symptoms are like those of celiac disease, but does not damage the villi of the small intestine.
There is still plenty of ongoing research for gluten sensitivity and gluten-causing disorders. Next week, we will debate if going gluten-free by choice, is a good idea of not.
Rachel
Power & Grace Nutrition